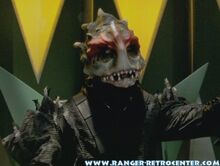 He Is a Counterpart Dinosaur Villan Of Mesogog Who Plans To Destroy The Earth And Bring Back Pre History He's After The Halloween Town Residents To Deal With He Has His Minions The Joker Harley Quinn Team Rocket Poison Ivy Bane And Scarecrow To Send In Monsters And His Goons 
Ad blocker interference detected!
Wikia is a free-to-use site that makes money from advertising. We have a modified experience for viewers using ad blockers

Wikia is not accessible if you've made further modifications. Remove the custom ad blocker rule(s) and the page will load as expected.